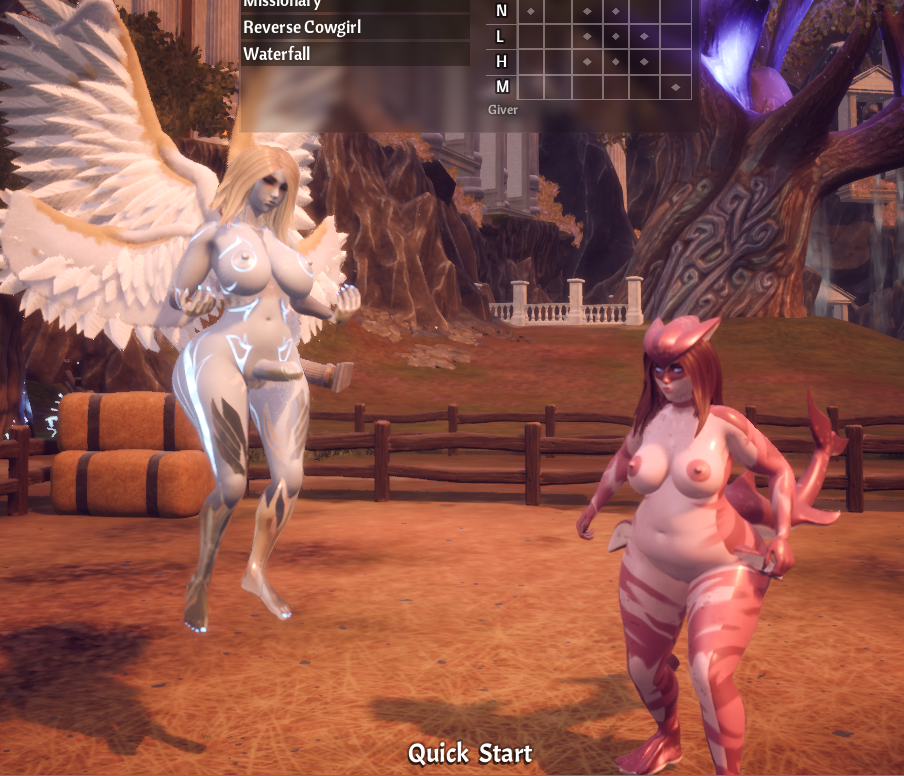 Breeders of the Nephelym!
Hola a todos, hoy vamos a hablar de Breeders of the Nephemym, un juego de aventuras porno 3D muy conseguido. En este momento el juego se puede encontrar gratuito en STEAM. Por ahora está en fase Alpha, no obstante su jugabilidad y cantidad de contenido es impresionante.
Primero de todo, puedes crear tu personaje a mas puro estilo de los SIMS o puedes cargar un personaje predeterminado (hombre, mujer, futas …). Una vez creado el personaje, tu misión será recorrer el mundo y cazar/pillar a todo bicho que pueda generar fluidos o quedarse preñado.
A continuación puedes ver algunos de los seres que puedes follarte a tope y añadir a tu follección (colección) para dejarles luego secos de leche 😉 :
!!!!!!!!!!!!!! HASTA HAY DRAGONES/DRAGONAS, LOS MAS INTRÉPIDOS POR FIN PODREMOS EMULAR AL ASNO DE SHREK !!!!!!!!!!!!!!!!!!!!!!
Algunos pensarán, joder es demasiado difícil pillar a tanto bicho follente, no os preocupéis, este juego viene con truquillos:
Add money: nos da 1.000.000,00 en la moneda del juego.
Infinite lust: todo el mundo está cachondo a tope y puedes follártelo o cosecharlo cuando te plazca.
Enable spirit form: te desbloquea la opción de la forma espiritual.
Infinite spirit: te da siempre poder espiritual a tope.
Max trait level: cosechas siempre lo máximo.
All barns: desbloquea todos los establos.
Max all fluids: maximiza toda la lefa y leche de tu inventario.
Win surprise sex: siempre ganas en el sexo sorpresa.
All portals: desbloquea todos los portales.
Go home: te teletransporta a casa.
Remove cheats: desactiva los trucos.
Considero que no hay nada mejor que un buen vídeo para enseñaros la jugabilidad de esta maravilla de juego:
A continuación os dejo un par de enlaces para conseguir el juego: